Music for Slumbers an album by PACHA & ROBERT now on Spotify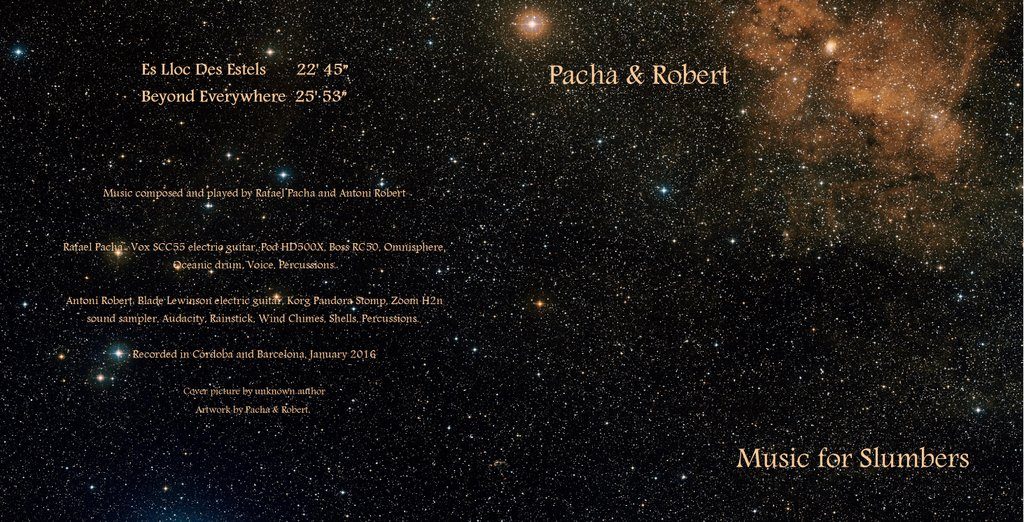 From today our production is available thanks to TibProd Netlabel for digital download or for listening on some webs. Attached please fins the links below.
In case you prefer a CD hard copy (like it used to be!) just wait a little bit. The CD will be available on Amazon shortly. I'll let you know.
http://open.spotify.com/album/5CjKPebwfuiboNzMOg6tr4#
https://music.yandex.ru/album/3838908
https://www.amazon.com/Music-Slumbers-Pacha-Robert/dp/B01M0PE3DF/ref=sr_1_1?s=dmusic&ie=UTF8&qid=1479680854&sr=1-1-mp3-albums-bar-strip-0&keywords=pacha+and+robert
http://www.deezer.com/album/14228946