Harsh Citation, Harsh Pastoral, Harsh Münster, by Ei Arakawa (Fukushima) artwork for Skulptur Projekte Münster 2017
Ei Arakawa's (* 1977 Fukushima; lives in New York) art is mostly performative and includes everyday objects, works of art, and people as his actors, as it were, with each accorded an equal footing. Music and lyrics play an important role in his installations and performances, as he draws on the artistic strategies of the Gutai group and Fluxus.
For Skulptur Projekte 2017, Arakawa has staged a light and sound show on the south-western end of Lake Aa. He has grouped seven pixelated LED paintings he assembled himself on the grassy space.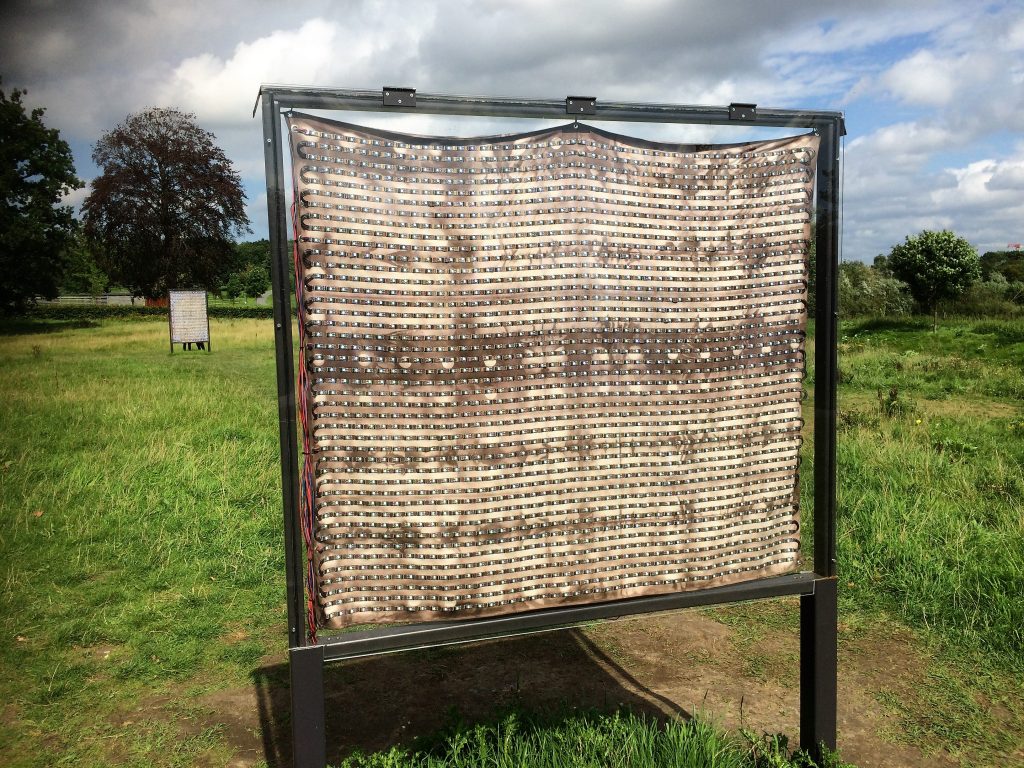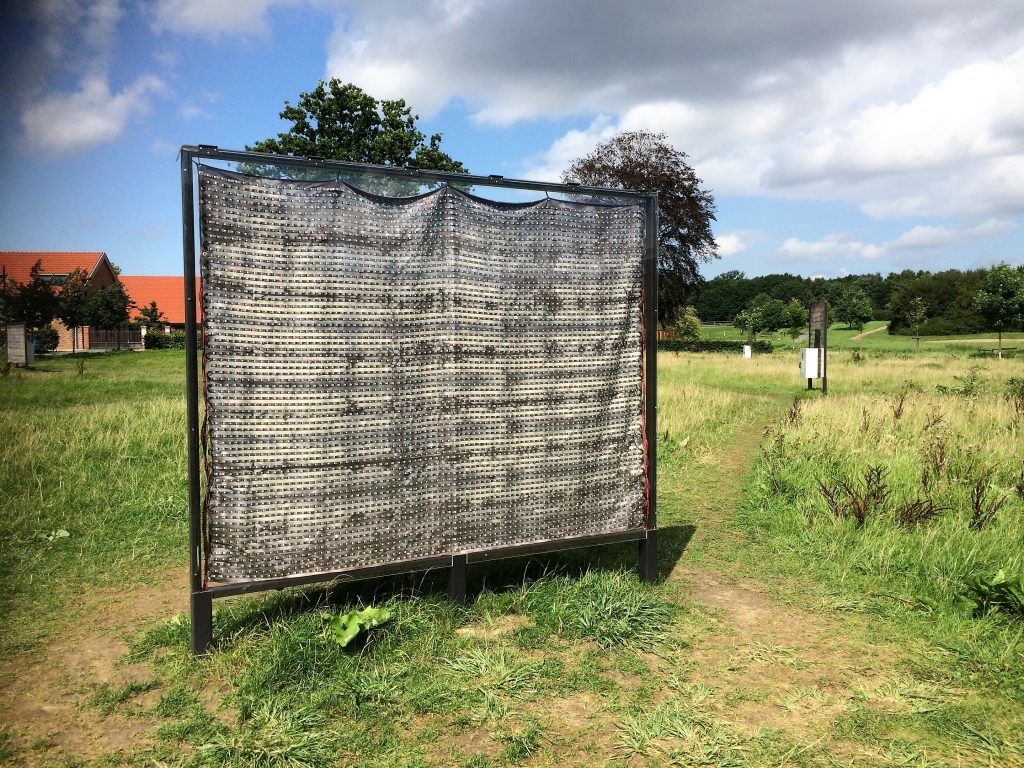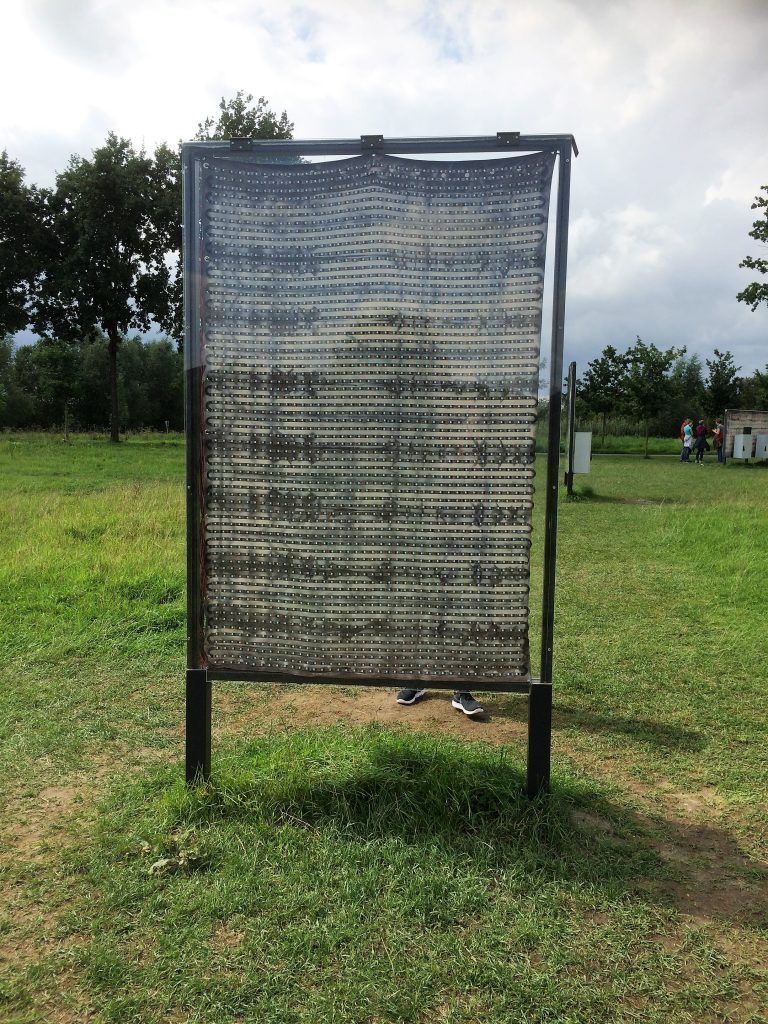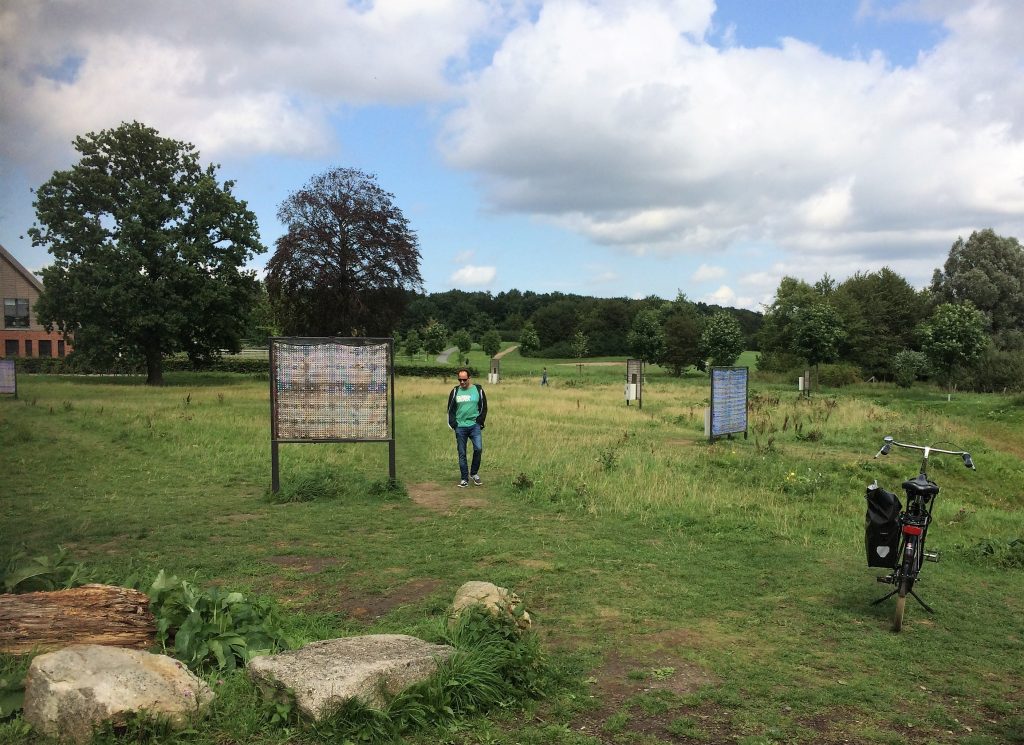 https://www.skulptur-projekte.de/#/En/Projects/2017/815/ARAKAWA