Sketch for a Fountain, by Nicole Eisenman (1965 Verdun); artwork for Skulptur Projekte Münster 2017
Sketch for a Fountain, 2017, Skulptur Projekte 2017
Material: Bronze, plaster, basin
In Münster Eisenmann has created a fountain installation with several figures in the middle of the Promenade. The ensemble of five larger-than-life figures, made of bronze or plaster, is casually grouped around a basin. The nude figures of voluminous proportions, which cannot readily be assigned to one gender, take various poses. The relaxed formation is accompanied by narrative moments: in the middle of the water, a self-assured nude extends its body skywards in exhibitionist fashion, while the other figures chill around the basin, sunbathing or lost in thought as they gaze into the reflections in the pool.
Wind and weather cause the group to age slightly over the course of the exhibition.
See more following the link:
https://www.skulptur-projekte.de/#/En/Projects/2017/824/EISENMAN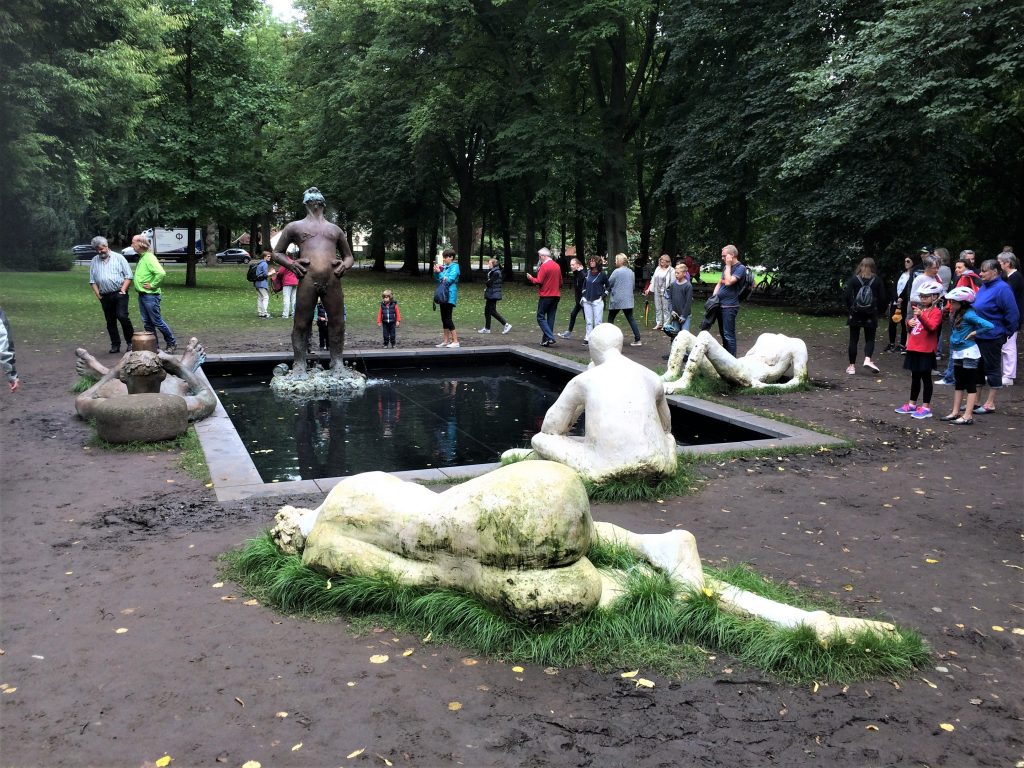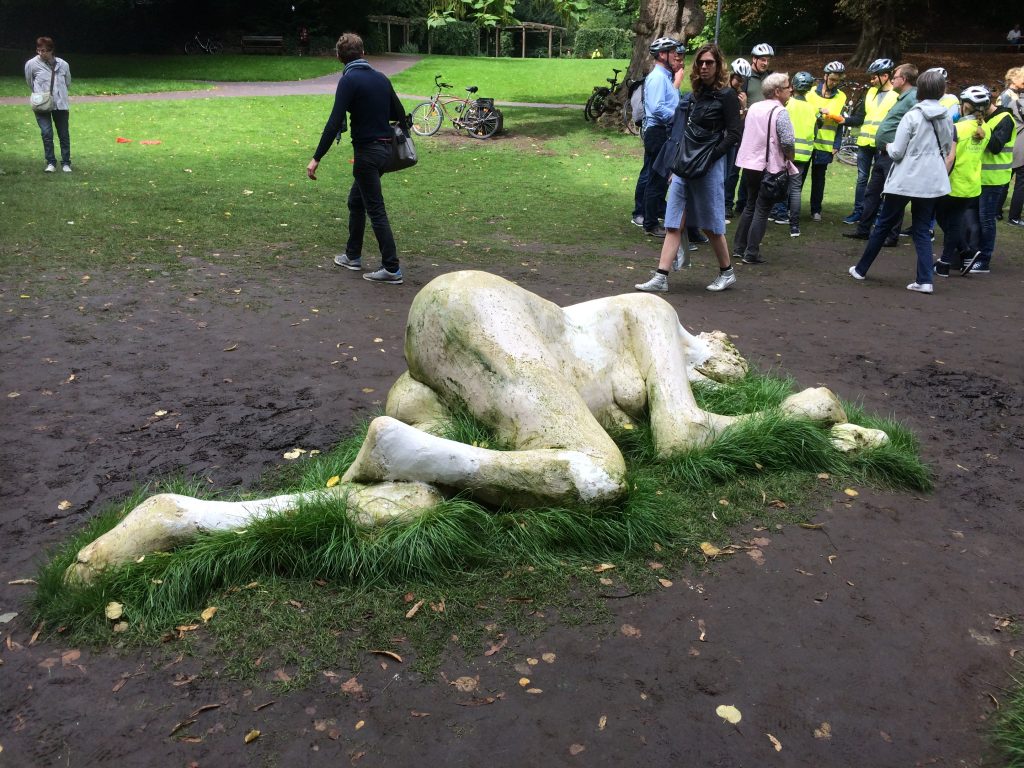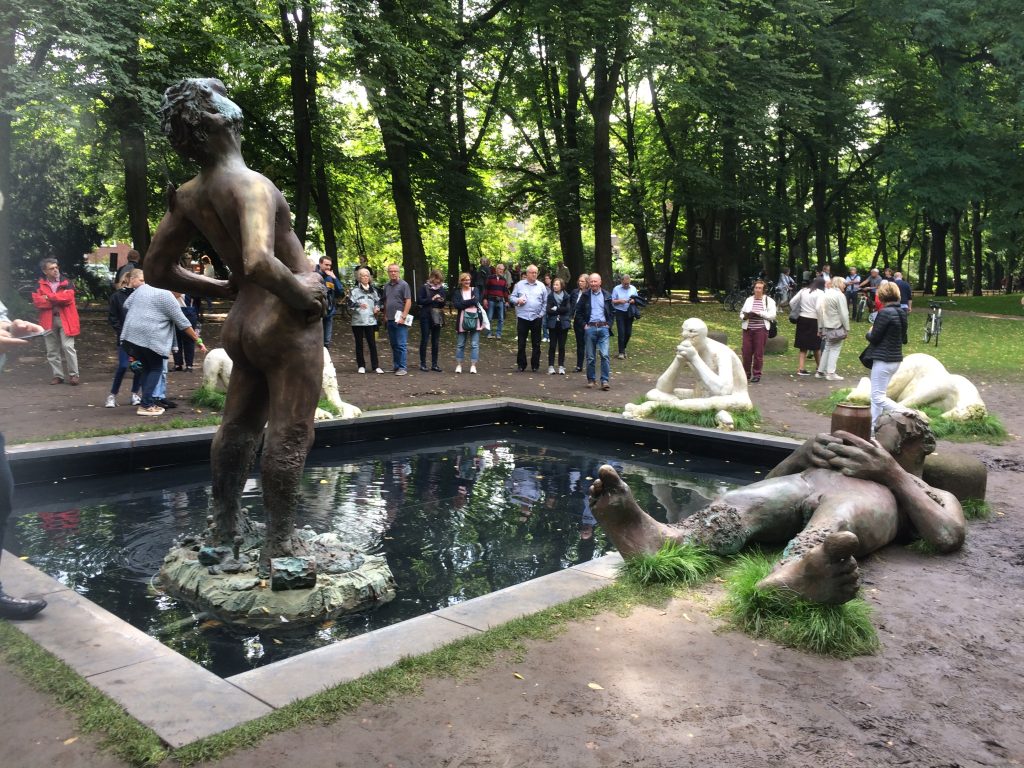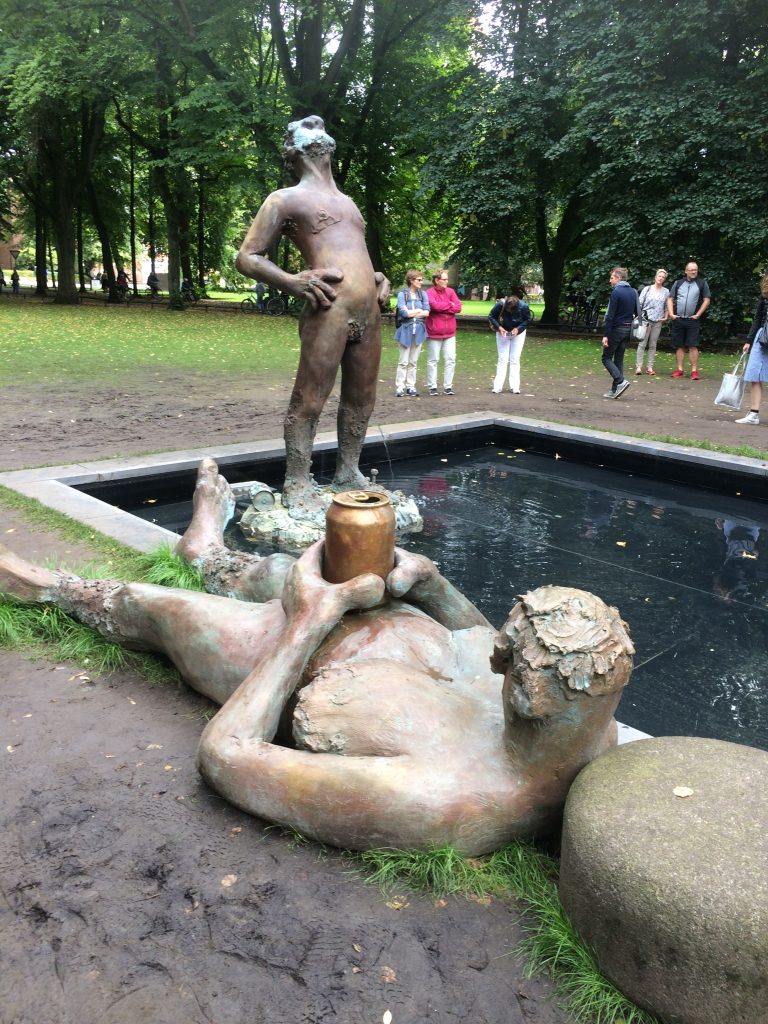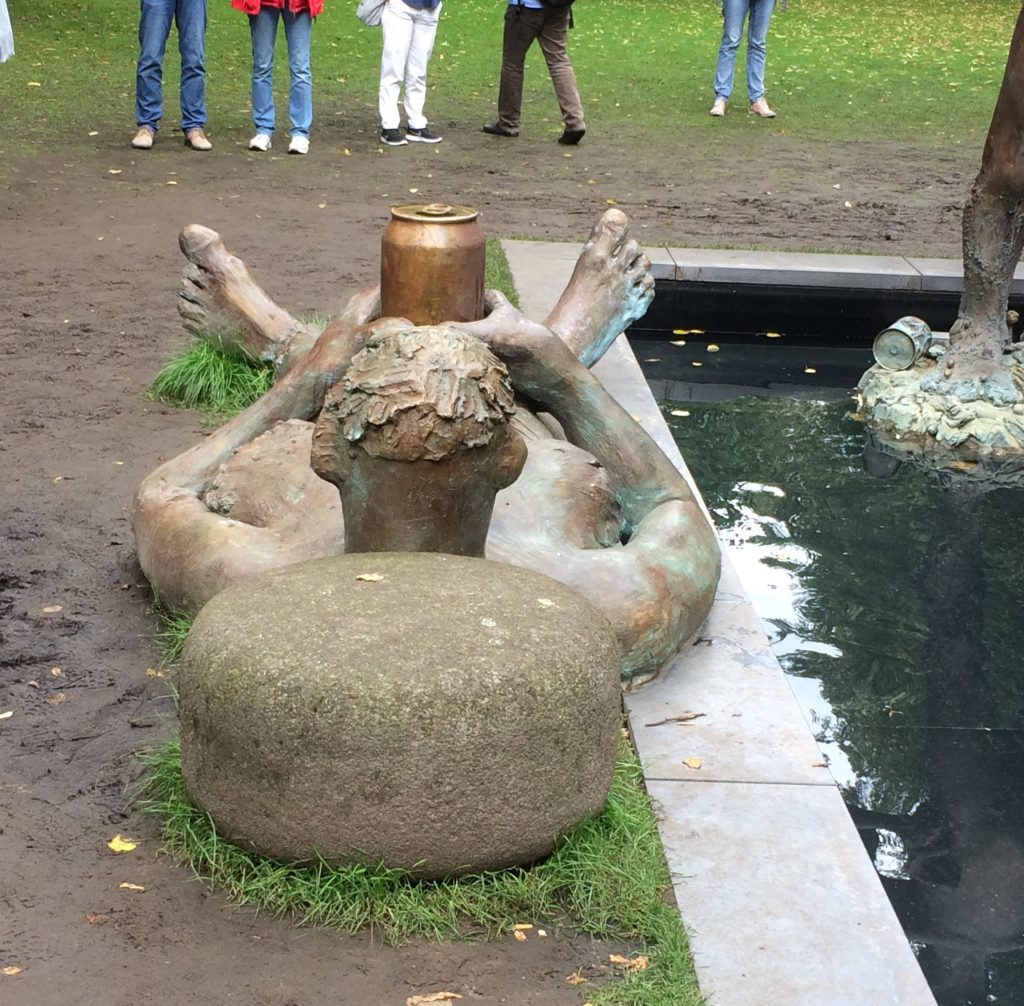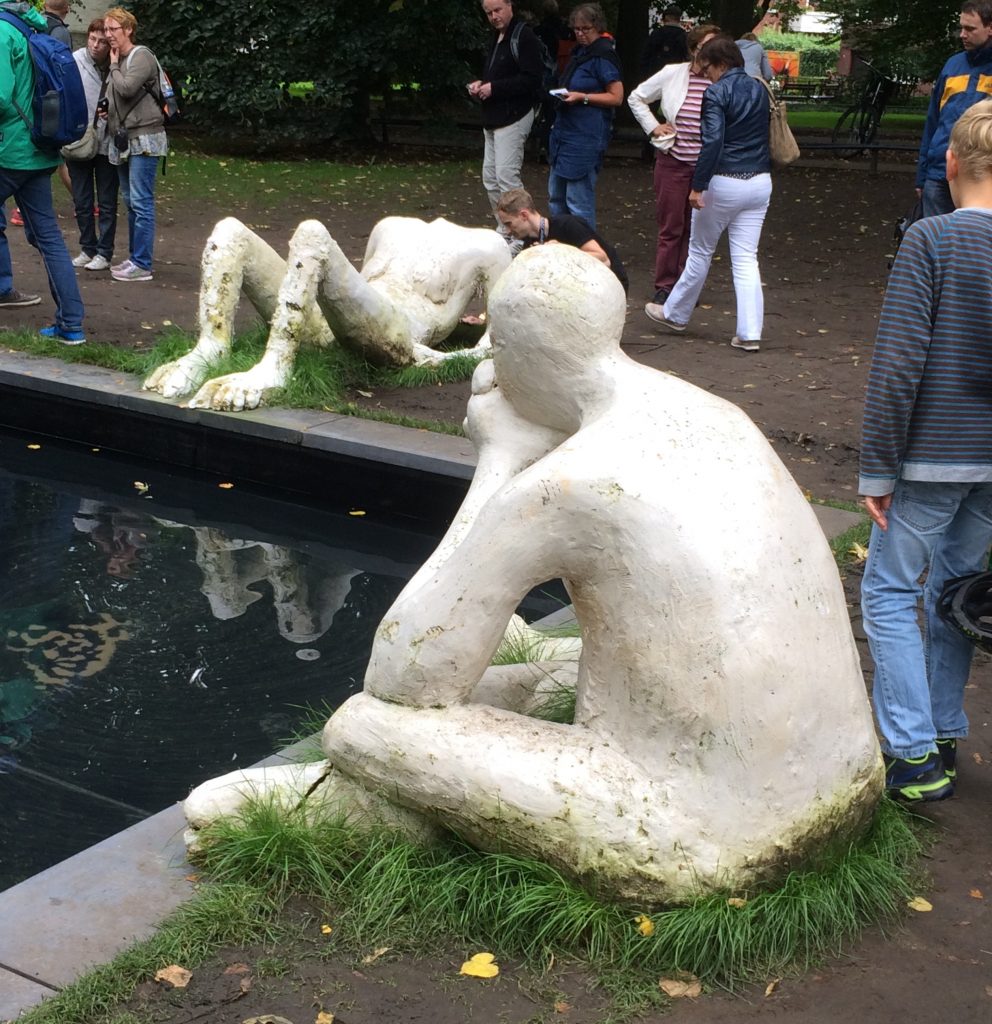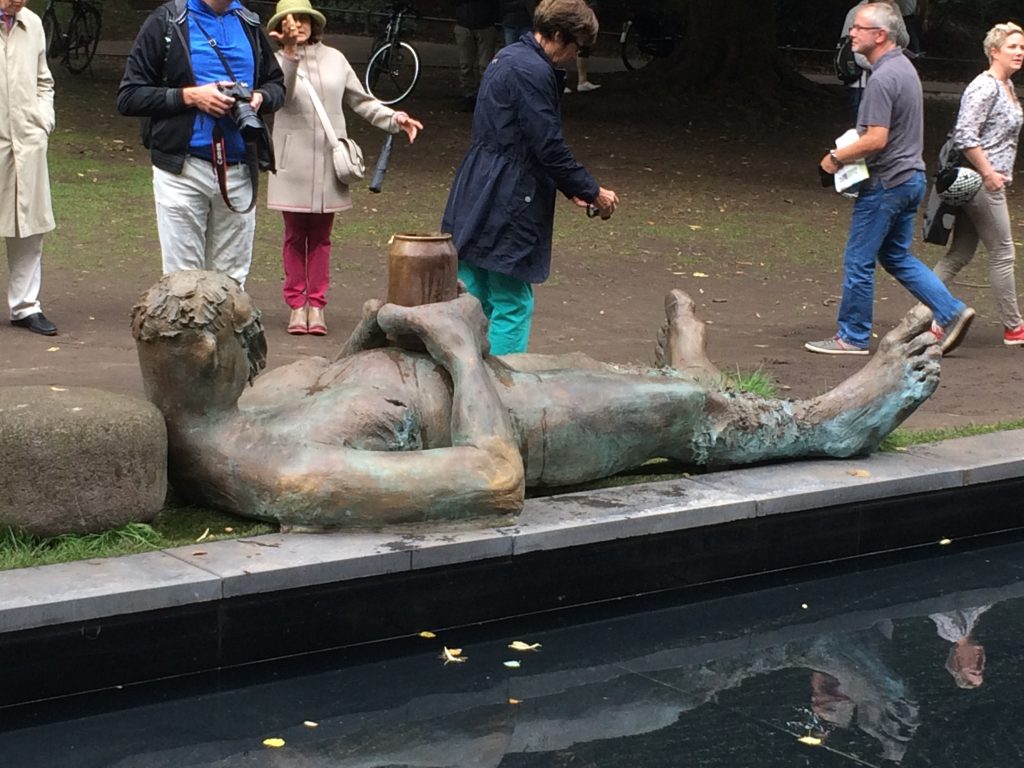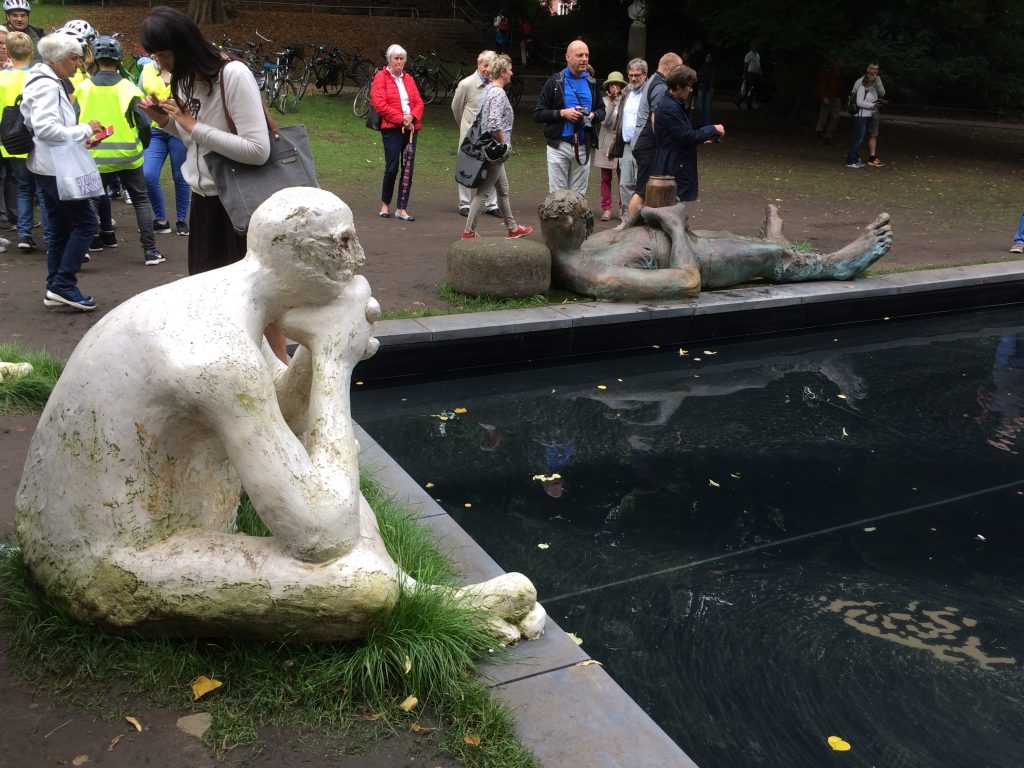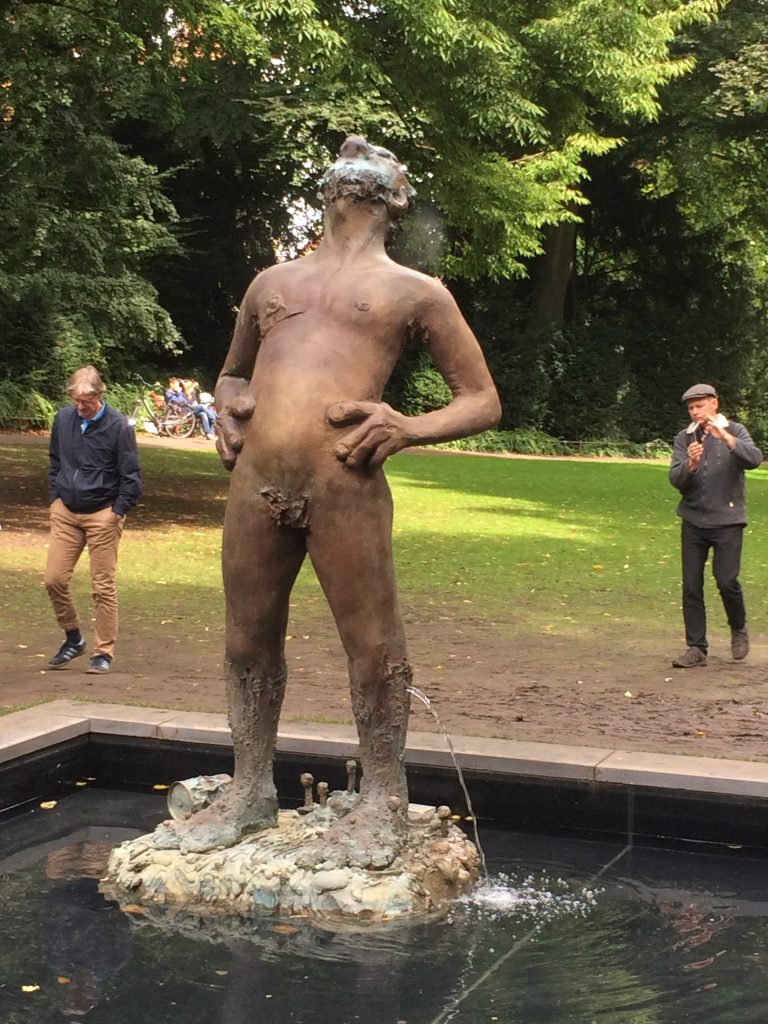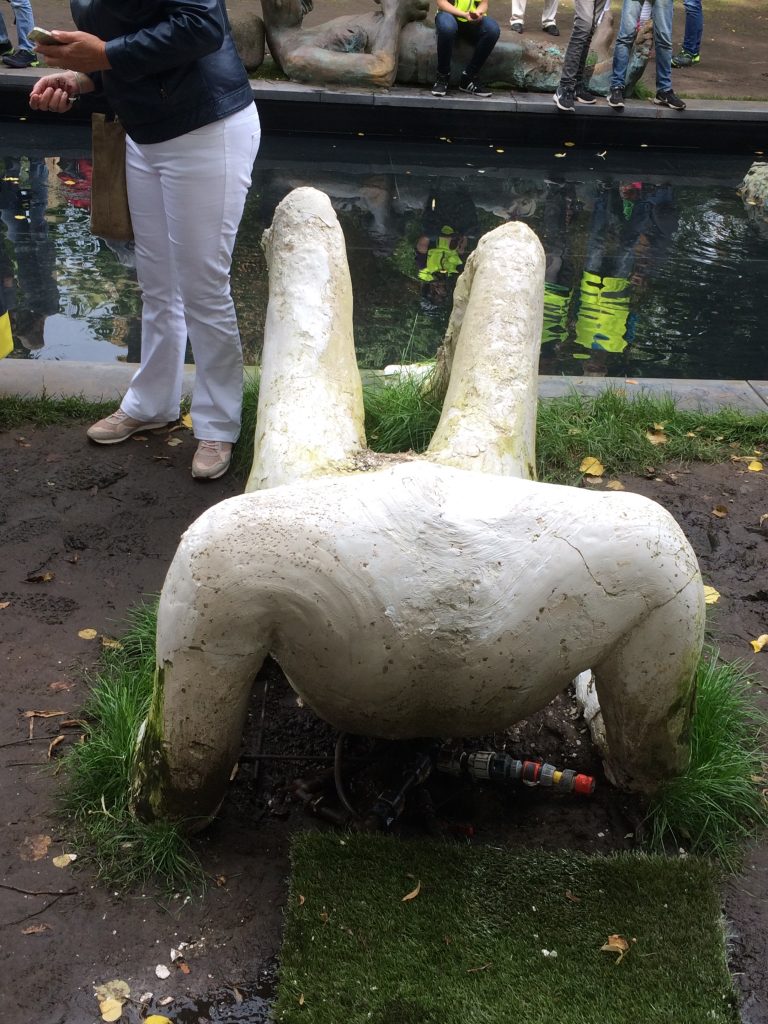 This figure has lost its head!!!!