PACHA & ROBERT. Excerpt of the forthcoming album.
NEWS:
Digital release date: November the 20th, 2016.
Hard CD release: pending to be defined.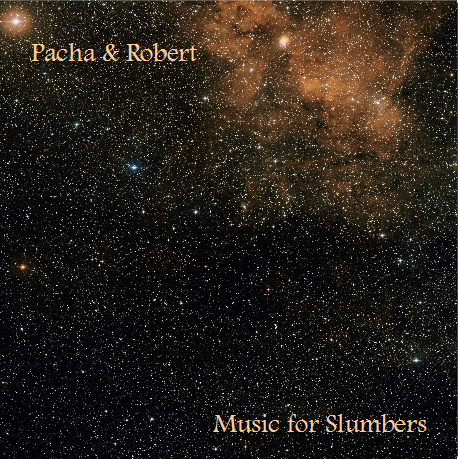 Due to milions of requests, here you have a promo video of the soon coming album MUSIC FOR SLUMBERS, by the great guitarist Rafael Pacha (trained by Robert Fripp, and former member of the band LA BANDA DEL LAGO), and myself. The images are obtained from some videos on aurora borealis taken from the net and a little bit processed. I hope you all enjoy it.
https://www.youtube.com/watch?v=GcOe0FDy63o