MICROTOPIES 2019, new release. Great 1′ miniatures from 69 artists from 11 countries.
This is the album with the eighth global call for Microtopies. The Microtopies are sonic miniatures that shape a special edition of Radio Música i Geografía (Ràdio Gràcia FM, Barcelona), the weekly radio program by Gràcia Territori Sonor. 
The aim is to make a sonic route through a map of randomly assigned events, since the pieces received have been included in strict order of reception. This year have been received 69 pieces from 11 countries. Now, we invite you to take this journey. You will enjoy the maximum quality of sound recorded by the authors. Don't listen to them by your computer loudspeakers but rather plug them in a decent sound system or put on good headphones otherwise you will miss a lot of sounds and frequencies…  Good trip!
Gràcia Territori Sonor wants to acknowledge all the artists who have generously participated in this project… thank you for making these Microtopies 2019 come true!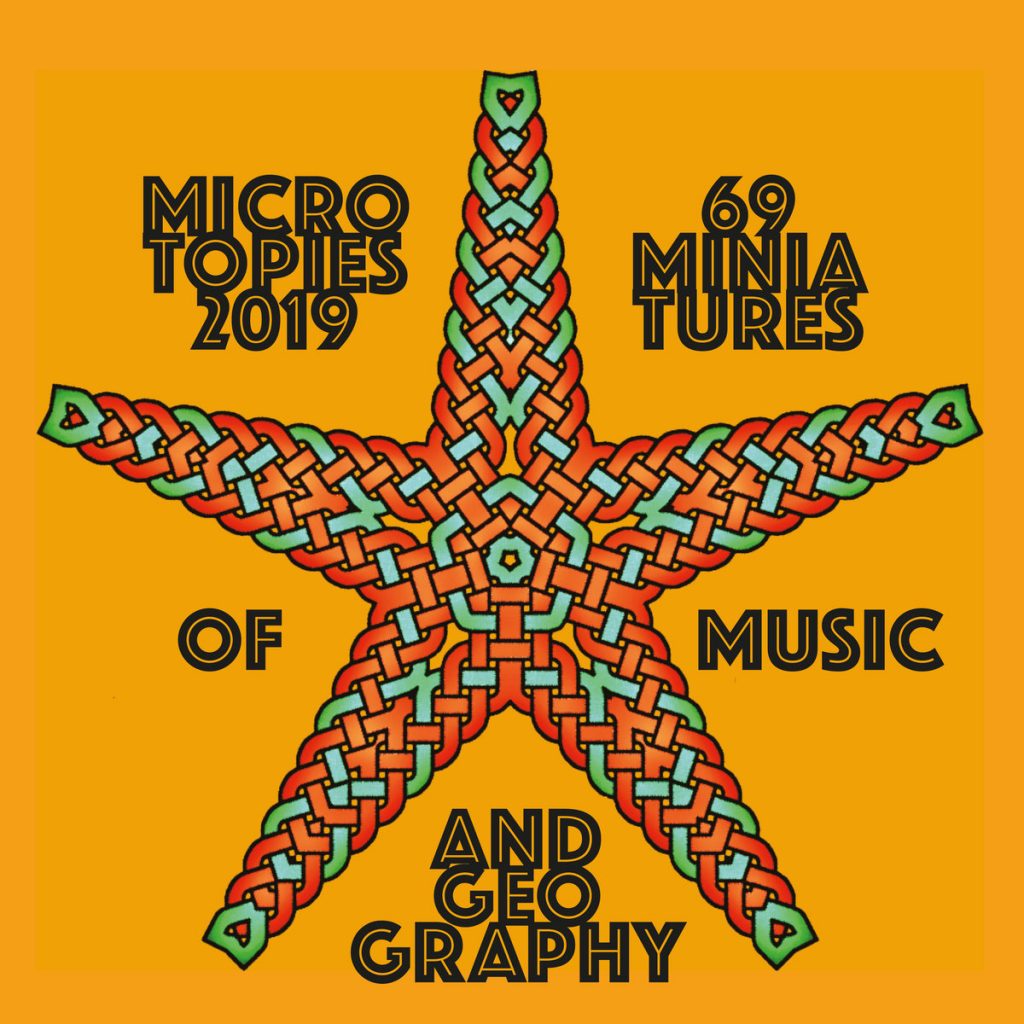 MICROTOPIES 2019
participants / participantes / participants
Selva Ciai, Germán Arens, Javi Álvarez, Ricardo de Armas, Subespai, Domestic Tic Band, Daniel Nàger, Whalt Thisney, Annika Francke, Melisa Bertossi y Josafath Larios, Cristian Ballesi, Earzumba, Victor Nubla, Balam Ronan, Óscar Santis, Carlos Delclos, Shoeg, Juan Crek, Pampa Niwe, M. Lozano-P., Kel Solo, Marc Egea, Xavier Tort, Fustration Fuchsia, Pablo Reche, Nicola Fumo Frattegiani, Esteban Gonzalez, IOM, Josué Martínez, Lluís Surós, Jorge David Ortiz Trejo, rms i J. Savagge, Osvaldo Cibils, Anki Toner, Acoustic Mirror, Cristian Vega, Antoni Robert Gadea, Lili García, Zero de Conducta & Pepe Ruz, Alejandro Brianza, D.O.S., Emmanuel Acosta Ramírez, Caps Quadrats, Toni Algarra + D.O.S. + O.D.I., Adrià Bofarull, Edu López, Finalment Fi, Maoc'esttoi, David Mónaco, Carlo Mezzino, Sofía Bertomeu, Stahlfabrik, Albert Guitart, Florenci Salesas, Johannes de Silentio, Agustín Guaraz, Federico Bianchetti, Escupemetralla, Severine Beata, Sustainer, Sisto Palombella, Pesanervia & Iria Vázquez, Abigail Gutiérrez, Gokce Akcelik, Laia Claver-Nadal, Evelyn Frosini, How to Die Properly, Natalia Schvartz